No 15: Keeping Your Spirits Up by Sarah Dale

What's it about?
Essentially this is a book about being the calm, professional and cheerful person you want to be despite the daunting workload, rapid change and uncertainty about the future which beset so many people in modern Britain. It could be written for sport, leisure and culture professionals.
Clearly it is not a novel but nor is it a text book. What it definitely is not is an airport bookshop self-help manual just one step up from the literary equivalent of snake oil. Sarah Dale is a chartered occupational psychologist, a former chartered accountant and a thoroughly grounded person. She uses real case studies, valid research from a variety of sources, and the thoughts and arguments of others to persuade, rather than assert, that a change in the way you think will bring positive change to the way you behave.
What's it got to do with leisure?
Aside from the fact that it offers a way to fight back against the rising tide of angst which too many leisure managers find themselves experiencing, the book looks at exercise as a specific counter to mental health challenges and offers an entire chapter on "putting your sparkle back" which talks about walking in National Trust woodlands, taking yourself to the theatre and the cathartic power of dance.
Why should I read it?
Even if you are not of "a middle-ish age" with a challenging career and "considerable responsibilities outside of work " – Dale's target audience – this book will provide you with an insight into the minds of people who are and at the same time provide you with arguments you can use to make the case for your service's role in the battle against the rising tide of stress, aggravation and mental ill-health that cost industry 91 million work days last year. Aside from that the woman speaks our language but without the stultifying jargon that so many "colleagues" in our trade choose to use. It is a refreshing and engaging read and it makes sense.
the leisure manager's library
An occasional series offering a guide to leisure-related literature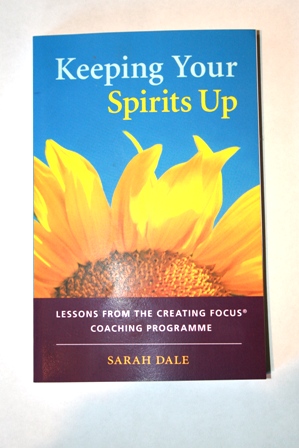 "This book will provide you with ... the case for your service's role in the battle against the rising tide of stress, aggravation and mental ill-health that cost industry 91 million work days last year"